How To Petition the UW Bioengineering Department
Currently, I am petitioning to have two of my CSE classes this quarter, Neurobotics and Computational Biology, count towards Bioengineering Senior Elective credit. If successful, and assuming that I finish my capstone this quarter, I will be done with my Bioengineering degree and I will not have to take any additional Bioengineering courses. That sounds like a mighty fine goal to me, so I put a little bit of heart and soul into the petition I prepared: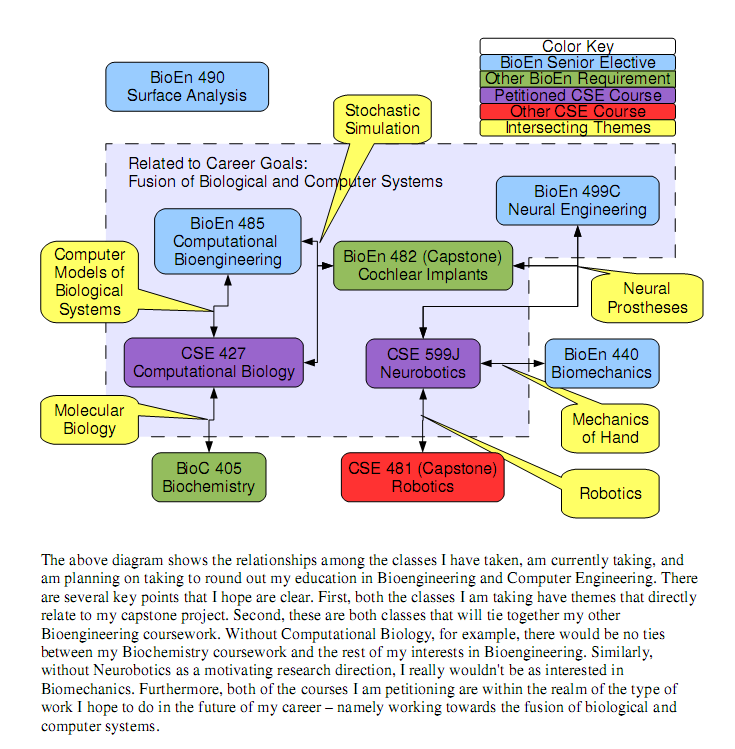 While I don't know if this will actually work, I did get this response from the academic advisor:
This is very good! I think you just set a new bar for petitions with the color-keyed flow chart! Thanks. –KJN
We'll see how it goes.
UPDATE: Success! See comment below.