Bay Area Cycling
Today I went for a nice leisurely 20-ish mile bike ride around Palo Alto.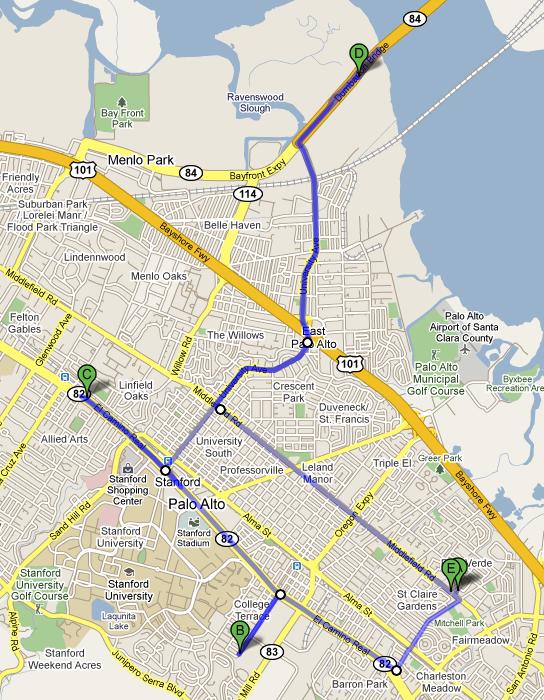 Leaving my new house, I first visited Facebook's headquarters, where I'll be starting on Monday. Then I went by a Big 5 to pick up a bike pump, which I immediately used to get my tired up to 60 psi, before heading out for the rest of the Journey. I headed up University Ave to look at the outside of a condo I have my eye on, and then I continued to the shore, before returning via University Ave once again. It was a nice ride with only one hitch: a crazed bee (or similar) stung me on my right hand in some sort of odd glancing blow that left me hurting and it long gone. My hand is a little bit swollen, but I figure it will be fine in a day or so.
Out at the bay, there were a few cool places, but they all seem to be closed: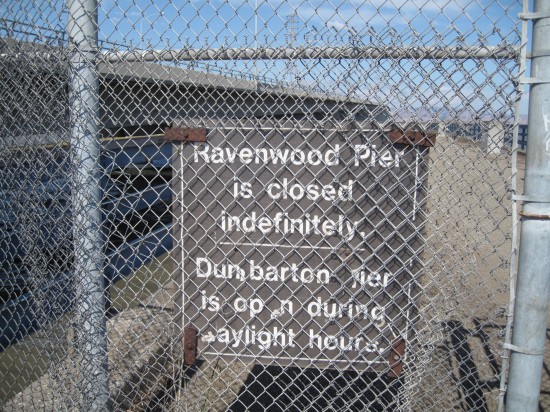 After the ride, Brian came over from Alameda, and we ate Thai and then watched Primer (always an excellent movie).
One day of unabashed freedom left, then it's time to get to work!